What your DOG will love
Supports probiotic growth for a healthy tummy
Builds robust immunity against infection
Reduces allergy symptoms
Brings relief to sensitive stomachs with food intolerances
Made of real peanut butter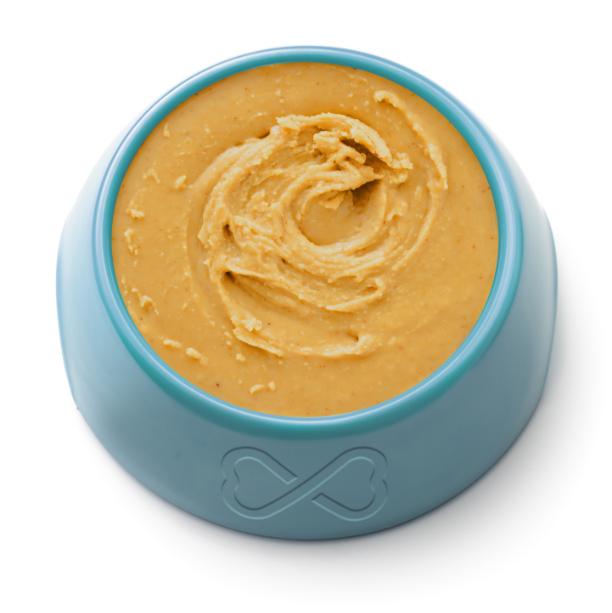 What YOU will love
Helpful after antibiotics! Eases side effects from prescription drugs
A dog with a healthier digestive system and regular bowel movements
Easy to administer. Simply mix powder with water and you've got a delicious peanut butter treat
Made in the USA at a FDA registered and GMP certified facility
Recommended Serving Guide
| Body Weight | Servings Per Day | Total Servings |
| --- | --- | --- |
| Less than 25 lbs. | ½ scoop | 60 scoops |
| 26 lbs. + | 1 scoop | 30 scoops |
Feeding Instructions
Add 1 scoop of our yummy peanut butter powder with 1 tablespoon of water, OR a ½ scoop with 2 teaspoons of water into your dog's bowl.
Mix into creamy peanut butter goodness.
Serve, and watch that tail wag!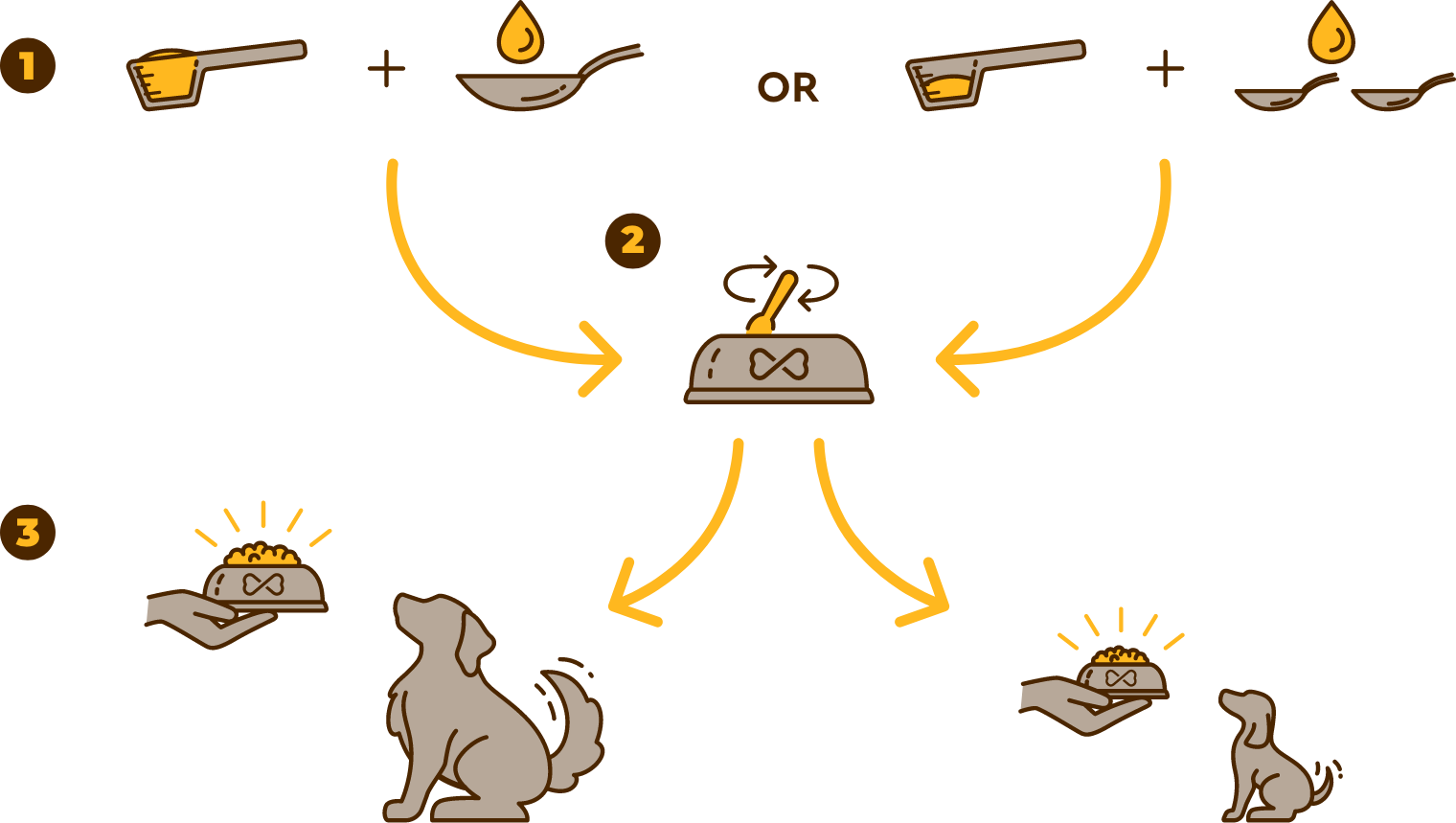 Active Ingredients
A nutritious fluid mammals produce before breast milk, colostrum is rich in antibodies to help your pup fight infection and support healthy gut function.
A powerful antioxidant that helps lower markers of inflammation and relieve allergy symptoms.
An enzyme that promotes a balanced immune response in your dog by reducing the production of inflammatory molecules.
A fruit extract rich in cell-protecting antioxidants and ellagic acid which help your dog fight against infection.
Lactobacillus acidophilus
Supports digestion and immune function in dogs.
Produces lactic acid that can help stop the growth of harmful bacteria in your pup's digestive tract.
Enhances immunity by helping fight harmful bacteria. This probiotic also aids in energy production.
Bifidobacterium animalis ssp. lactis
Normalizes bowel movements in dogs and supports large intestinal health.
Protects against illness and harmful microorganisms.
Helps your pup absorb nutrients and have a healthy response to allergies.
Ascorbic Acid
(Vitamin C)
Although dogs produce their own vitamin C, studies have shown that supplementing with vitamin C can improve immune activity against infection.
References
Looks promising still working on it
Puppies really like it and thank you we will continue to try this product
I just started my yellow lab on it. It's too soon to notice a difference with his allergies. I do notice he really likes the taste. I will add another review in a month or so.