Looking for answers?
You're in the right place.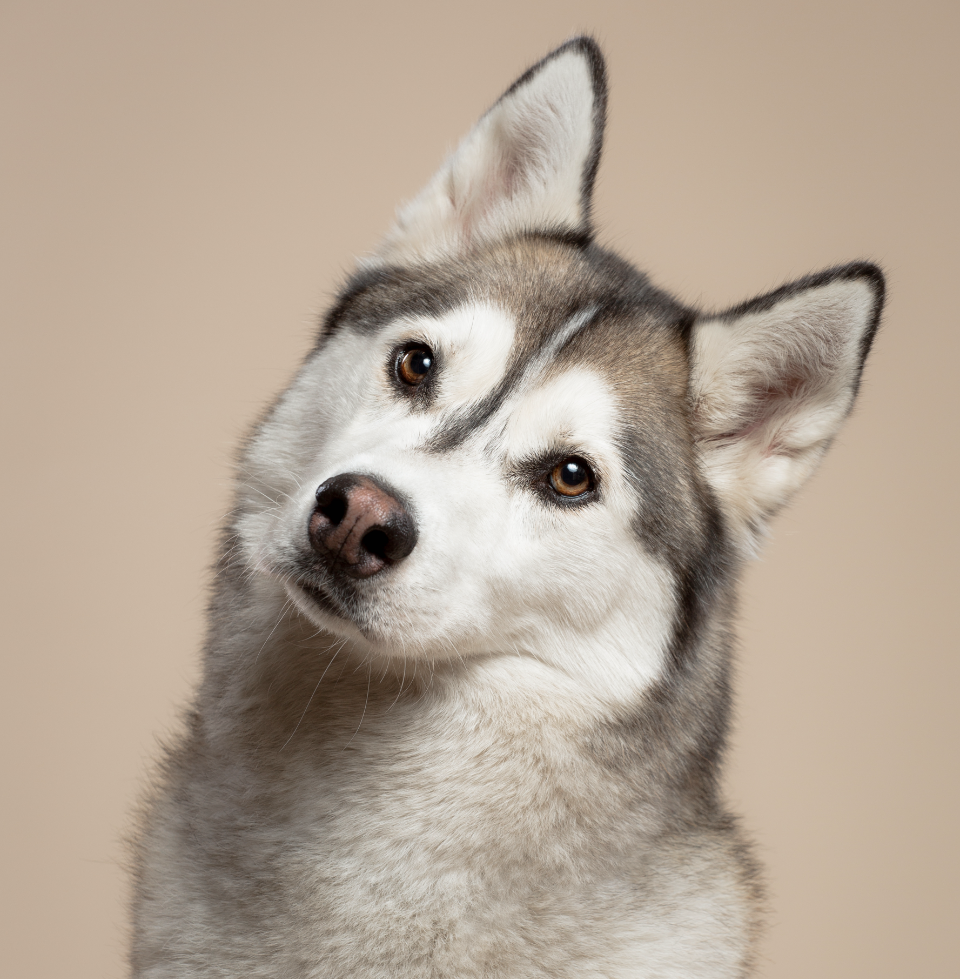 Products
Are your supplements grain-free?
Yes, our supplements are also free of corn, soy, and added salts and sugars.
Do you use artificial preservatives?
No, we only use natural preservatives.
Where are your products made?
Our products are made in a GMP-certified facility in the USA.
Can pregnant or breast-feeding dogs eat these supplements?
Use of Infinite Pet Life supplements in pregnant or breastfeeding dogs has not been tested. Please check with your veterinarian before giving our supplement treats to a dog that is pregnant or breastfeeding.
Can puppies eat these supplements?
If they fall within the recommended weight range, then yes. However, we recommend consulting your veterinarian since every pup's medical history is different.
When can I expect to see results in my dog?
When taken on a regular daily basis, most dogs will begin to show results within around 4-6 weeks. Consistency is key.
Can I give these to my dog in addition to other medications?
Yes, our supplements can be given alongside other medications. However, we recommend you consult your veternarian first before administering our supplements.
Can I feed my dog multiple of your products every day?
Yes, all of our supplements are created to compliment each other. Each product focuses on supporting different areas of your pet's health. Therefore, they can all be taken together.
Chews
How many servings do I feed my pup?
Please check the serving size on each product page or label. Serving size differs per product.
How do I store my soft chews?
Store in a cool, dry place.
Can I train my dog with your soft chews?
Yes! Reward good behavior with chews your dog will practically beg for! *Do not exceed recommended daily serving.
Why soft chews instead of traditional pills?
Pills are a hassle to feed your dog. Our soft chews are tasty like a dog treat and packed full of paw-erful benefits!
Powders
How many servings do I feed my pup?
| Body Weight | Servings Per Day | Total Servings |
| --- | --- | --- |
| Less than 25 lbs. | ½ scoop | 60 scoops |
| 26 lbs. + | 1 scoop | 30 scoops |
Can I store my peanut butter in the fridge after I mixed it with water?
Yes, you can store the peanut butter in the fridge for up to 24 hours. Discard afterwards. For best texture and taste, we recommend serving the peanut butter immediately.
How do I store my powder?
Store in a cool, dry place.
Can humans consume the peanut butter?
No, our products are meant for canine consumption.
Why peanut butter instead of traditional pills?
Dogs love peanut butter! Rather than make pills that are hard to swallow, we've made your dog's favorite food their source for health support.
Company
Why Infinite Pet Life?
We're dedicated to making supplements that support dogs and their owners! From soft chews to instant peanut butter, our products are easy to feed and simply doggone delicious!
Where is Infinite Pet Life located?
We are located in the Delray Beach, Florida.
Orders & Shipping
When should I expect my order?
You should expect your order within 5-7 business days.
Where do you ship to?
Everywhere within the USA and Canada. For questions about international shipping and pricing, contact us at hello@infinitepetlife.com.
How can I update or cancel my subscription preferences?
Email us at hello@infinitepetlife.com to change your subscription preferences.
Returns & Refunds
What is your return policy?
If you're unhappy with your Infinite Pet Life supplements, please contact us at hello@infinitepet.com. Please note that we only accept returns un-opened and submitted within 45 days of purchase. Any return submitted 45 days or more after the purchase date will not be fulfilled. Customers are responsible for the return shipping feesSteps for Return 1. Mark your packing slip with the reason for return.  2. Make sure your package is accompanied with your order #. Please do not write or sticker directly on original packaging. 3. Include all items included in the original packaging as well as accessories received in addition to. 4. Mail in an outer protective box or envelope to following address: Infinite Pet life ATT : Returns Dept 8525 Forest Street, Suite D Gilroy, CA 95020 5. Be sure and track your package as Infinite Pet life does not assume responsibility for lost return packages. 6. Allow up to 30 days from receipt of returned item for processing return request and receiver of credit..
When will I receive my refund?
Once your return arrives at our warehouse, please allow for 3-5 business days for your refund to be issued.